Location
COMBGRAF location
Universitat Politècnica de Catalunya
Locations where COMBGRAF members can be found:
C3 Building and Omega Building (Campus Nord): Jordi Girona, 1-3. 08034 Barcelona.
FME, Facultat de Matemàtiques i Estadística, U Building (Campus Sud): Pau Gargallo, 5. 08028 Barcelona.
EETAC, Escola d'Enginyeria de Telecomunicació i Aerospacial de Castelldefels (Campus Baix Llobregat): Esteve Terradas, 7. 08860 Castelldefels.
See
useful information
for travellers.
UPC Campus in Barcelona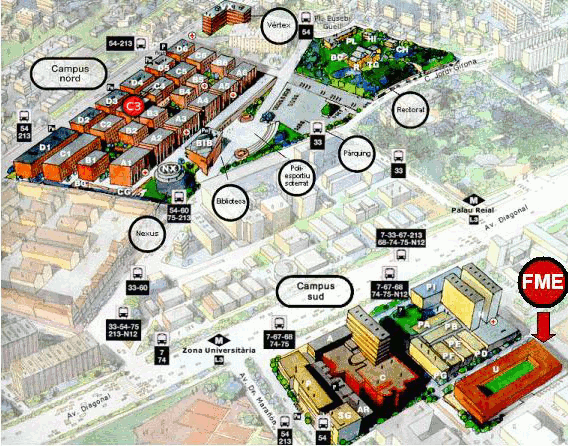 UPC Campus in Castelldefels (Baix Llobregat)